Purpose:
Energizers are a great method to implement when you feel like the energy level in the room is down, or if motivation is running low. 
A little bit of laughter or movement can have a great impact on the mood in the room.
Tips to include participants who are not able to: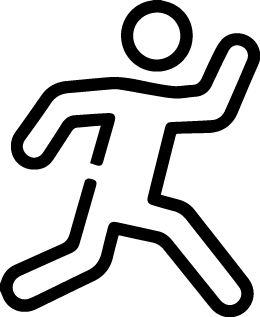 Move
If there is a participant unable to stand up the energizer can be conducted sitting down

Overview
Input
Participants low on energy
Activity
Core abilities: Ability to speak
Step by step:
Ask participants to stand up

Explain the method and rules of the 'storytime'. The energizer revolves around creating a story together, however each participant is only allowed to say three words at a time.

Storytime can go on for several rounds, depending on how many participants you have, until a fun story has emerged.
When doing this method you should consider:
This is a good energizer if you have a participant that has visual impairment.
Encourage laughter and fun, the whole purpose is to lift the mood.